Cannock Chase Crematorium fits a Defibrillator
A new defibrillator has been installed at Cannock Chase Crematorium in Heath Hayes.
The device, which can potentially save the life of someone suffering a cardiac arrest, is located at the crematorium for use during an emergency. Located outside it is accessible for users of the crematorium, its gardens, and local residents.
Jo Walker, crematorium manager, said: "Every minute without CPR or defibrillation reduces a person's chance of surviving a cardiac arrest by around 10%. Crematoriums are locations where people are naturally anxious and under stress and we want to provide the equipment which could save the life of someone using our facilities. We will always call an ambulance but wanted to do everything we possibly can to provide immediate help."
"All of our staff have been trained in the use of the defibrillator, but the great thing is anyone can use one, you don't need training. Once you turn it on, it will give clear instructions on how to attach the defibrillator pads. The device checks the heart rhythm and will only prompt you to proceed if it's needed."
Samantha Thompson, Staffordshire County Counsellor, said "We have many residents and businesses close to the site who will be able to access the defibrillator. It is registered on The Circuit, the national defibrillator network, which connects defibrillators to NHS ambulance services across the UK so that in those crucial moments after a cardiac arrest it can be accessed quickly by the community to help save a life. I would like to thank the team at Cannock Chase Crematorium for installing the defibrillator which we all hope never has to be used, but it's comforting to know it is there."
Jo Walker – Crematorium Manager
27th July 2022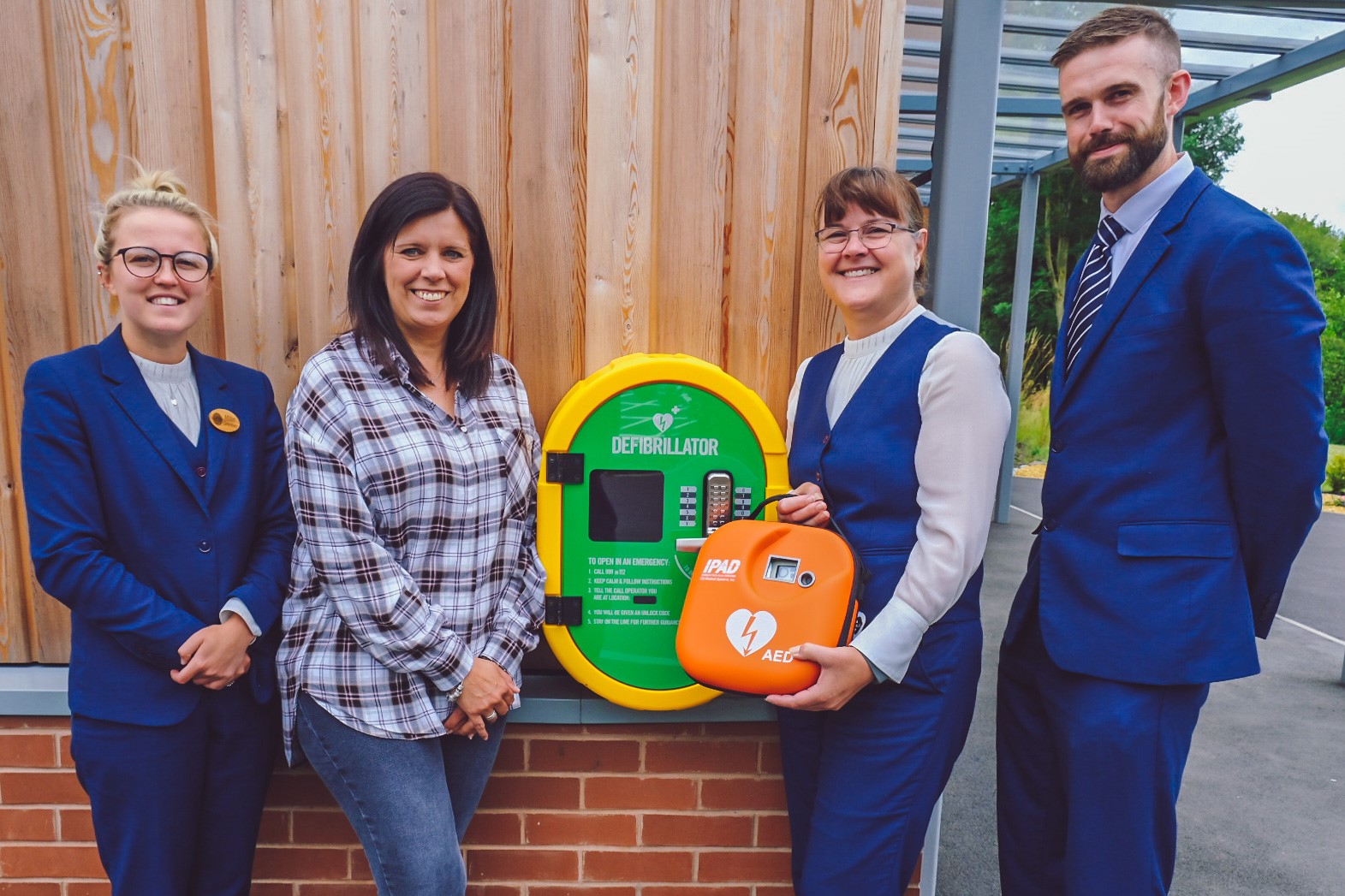 From left to right
Millie Grimley – Crematorium staff
Samantha Thompson – Staffordshire County Counsellor
Jo Walker – Crematorium Manager
Liam Bennett – Crematorium staff